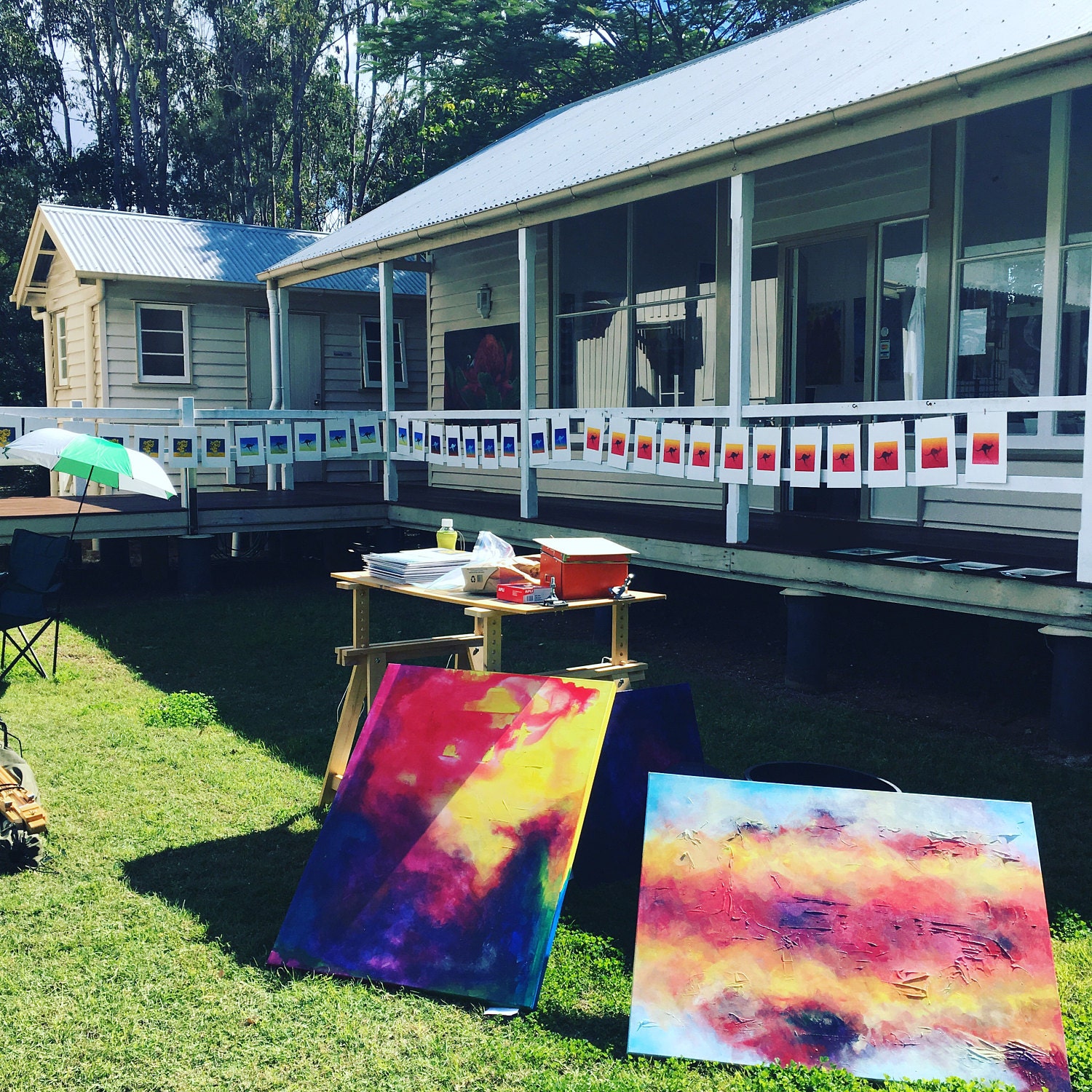 My name is Natasha - Tash to my friends! 
I studied art in Durban - South Africa, in the 90's, but never completed my Fine Arts Qualification - BIG admission straight off the bat! 
I turned my back on art, and only recently decided to fully immerse myself in my arts practice again - and this time - make it a priority in my life!
I'm blessed to have supportive friends, and creative children, because hubby does NOT understand at all! (Yes, it makes for interesting times and some Frustration! But I love him anyway!!)
I've exhibited at the local community gallery - The Old Schoolhouse Gallery since July 2016, and am currently exhibiting at Tyack Health in Wynnum QLD.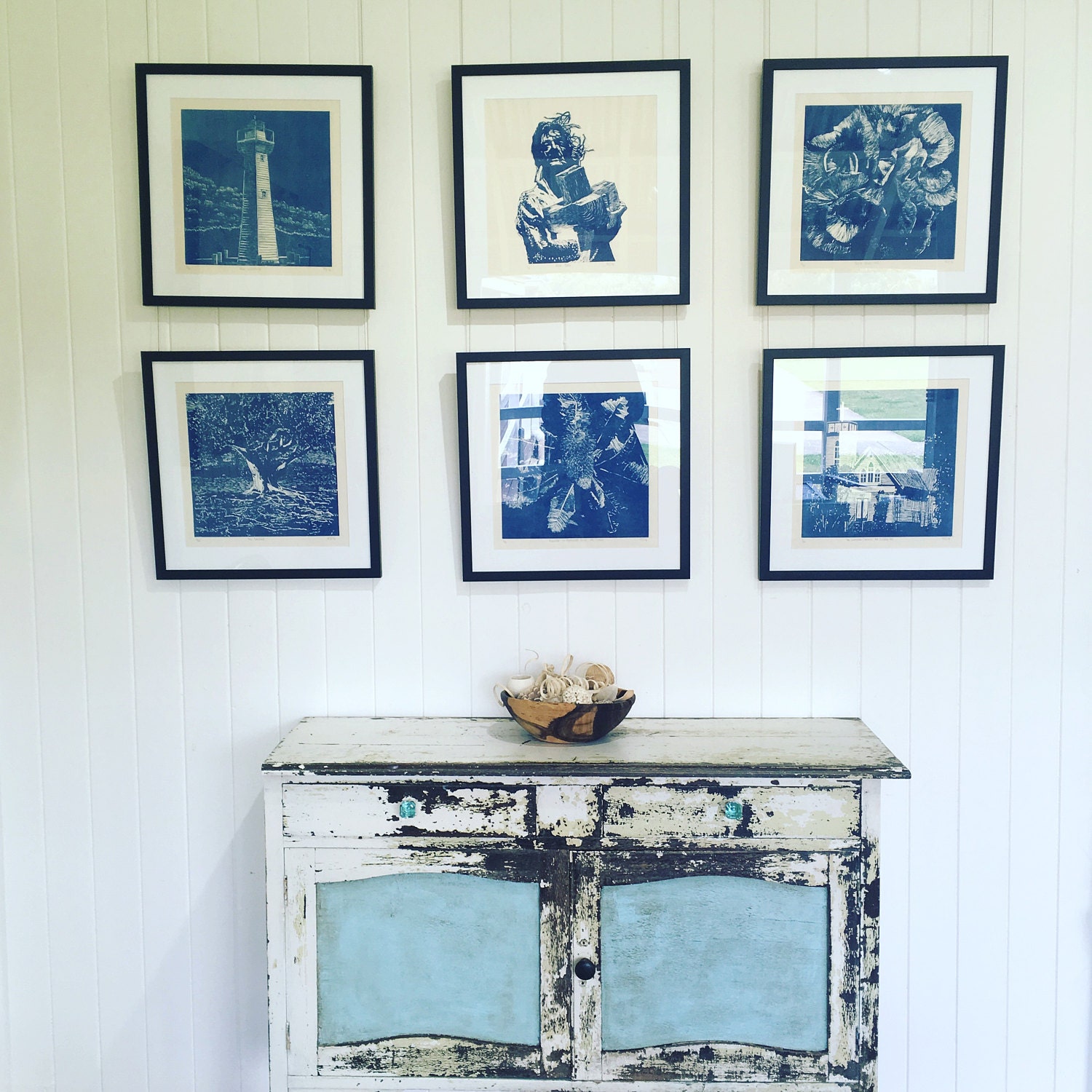 It's been a long slog of ups and downs, and feeling like a hamster on a wheel!
But, this week has been one of growth and affirmation! 
Sometimes, when you're feeling really despondent, and like nothing is working in your arts practice... The universe provides that quiet "atta girl - you got this!"... 
On Tuesday - I finally saw Mark from Arthouse Reproductions to discuss photographing my work. (There were so many nerves! And Insecurity!) 
But, while I was there and feeling vulnerable, I met Dianne Minnaar (an amazing artist who paints religious Icons) who loved my Linocuts! 
(I can't tell you enough how much I needed to hear that right then!) 
The whole experience was a learning curve - do you know that I often DON'T sign my paintings??? 
Apparently, this could be a BIG part of the problem with my (non-existent) marketing!!! 
Mark sent me home to sign my art, and now they're lurking in the passage scowling at me! 
On Wednesday - while I was at Nicole's to Giclée Print for my Tyack exhibition, two things happened.
1. I received confirmation of an order from the Redland City Council - gifts for visiting dignitaries... 
2. My work that I was scanning for printing started to disintegrate… The paper was literally turning to dust!!!! I had to laminate the originals to keep them intact!
This has finally put the "should-I-reproduce-my-art" question to bed PERMANENTLY!!! I hated seeing my originals nearly lost - with the giclées - they will live forever, and I can share them with so many more people too! 
My heart is HAPPY!!
On Thursday - while I was at Track health hanging my exhibition - my Crouching Man print was booted from hanging in the Psychology waiting room - because it could affect the patients 

On the bright side - it means that my work is powerful enough to reach people and affect them emotionally! Isn't that the purpose of art??? And I now also have a very sad artwork looking for a loving and supportive home!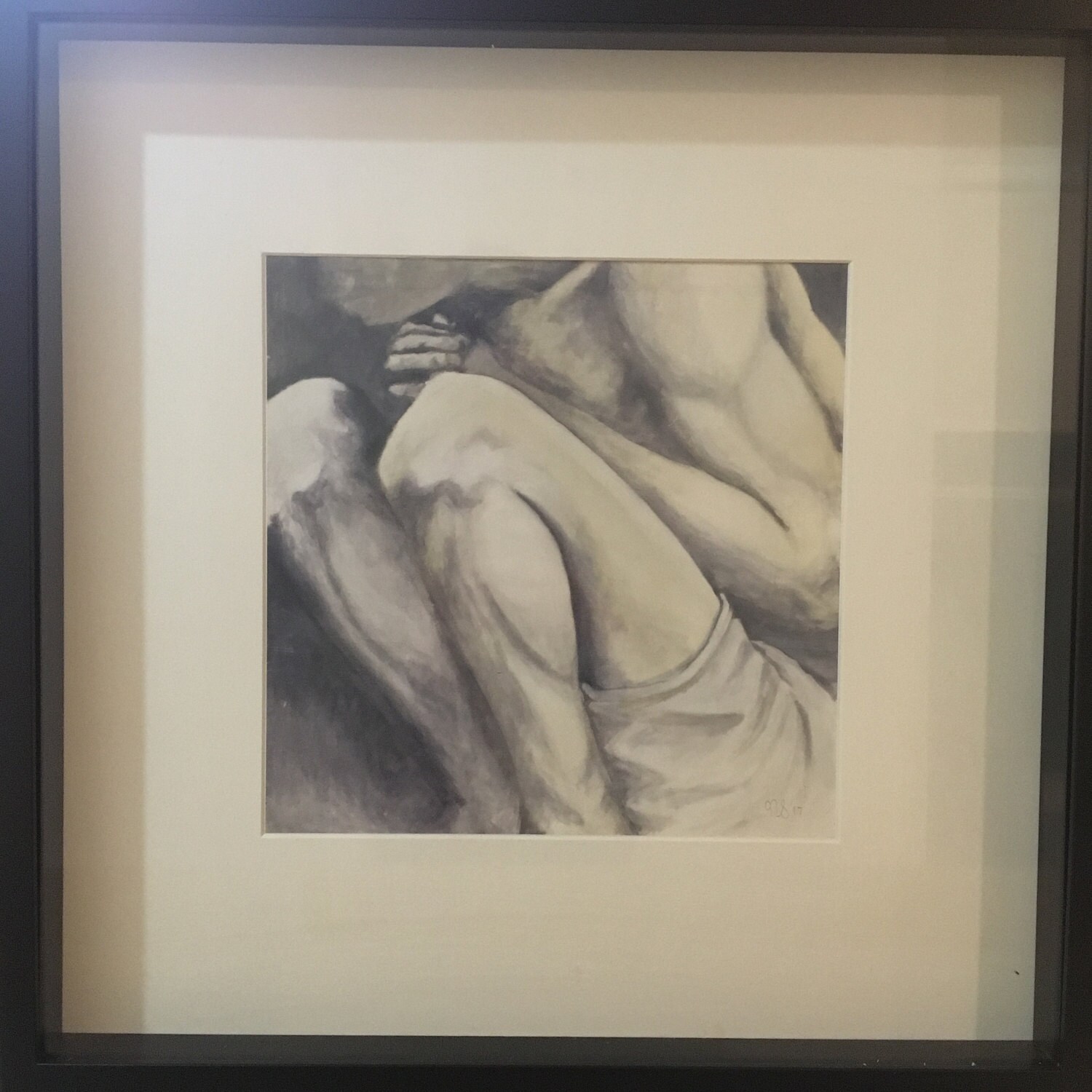 I also got to rediscover all the ink drawing that I made all those years ago, and still LOVE! (also soon available in my store!) They look AMAZING enlarged to 50x70cm!!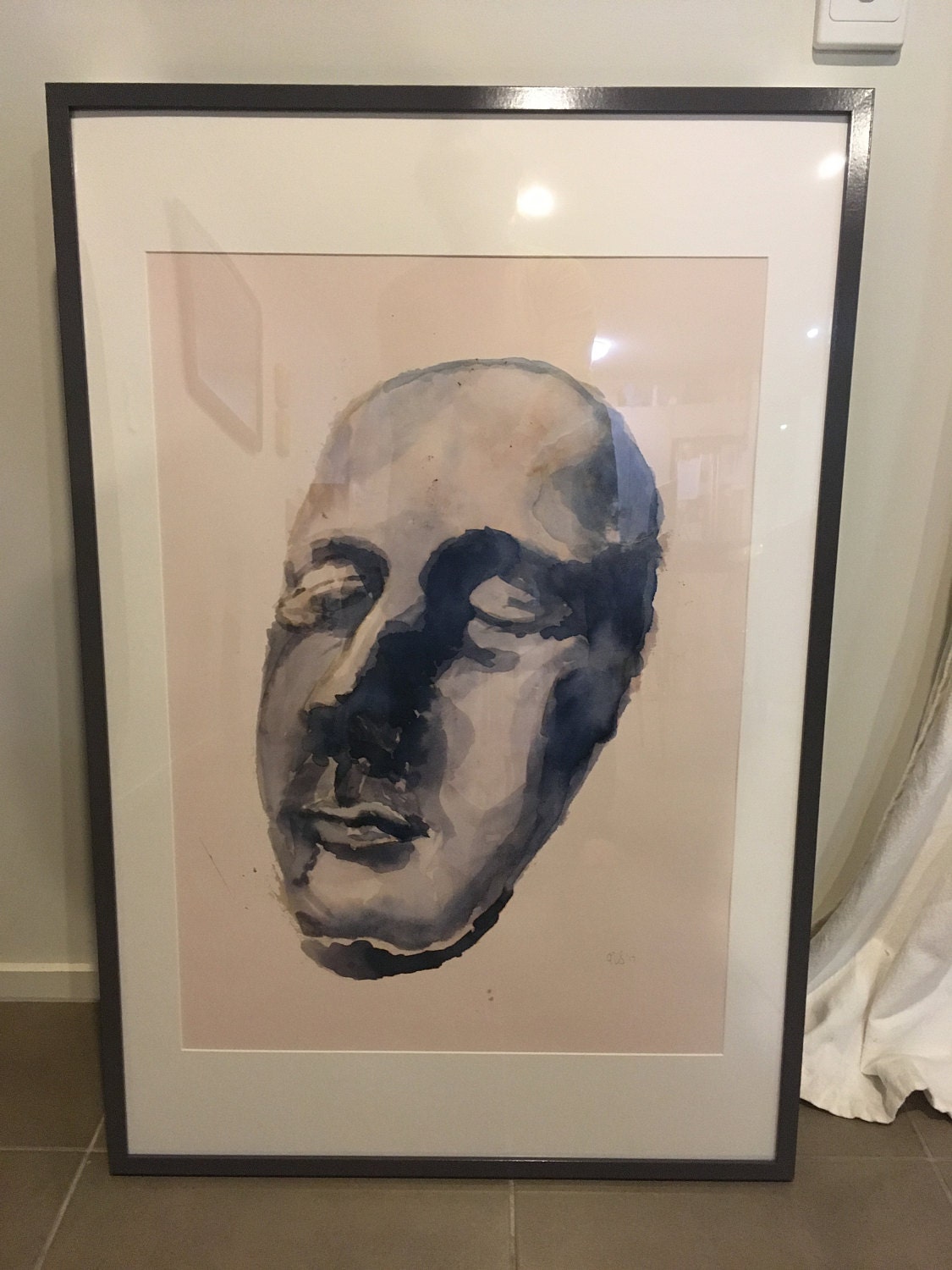 Pop onto my Facebook Page - Spotti Clogg Art http://www.facebook.com/spotticloggart , LIKE and Follow me, and leave some comments about what you think about my art / art in general / your latest arts triumph or humorous learning experience? I would LOVE to hear from you!!
* ALSO - on the 30th April 2017 - I will be hip-and-happening at the Southside Art Market in Morningside (Brisbane QLD) in the School of Arts building on the corner of Wynnum and Thynne Rd. - see you there!!