So, being a complete novice at art markets, I have had a rather rapid learning curve over the last year!
I have made SO MANY MISTAKES, and learnt so many lessons that I thought I would share with other artists, especially potential novices like me. 
First, the disclaimer... I definitely am still learning, and this information is based on my personal experience with my personal art journey... there's plenty more I need to learn and plenty that I probably will improve over time...
So here we go...
To start, you need work! Nothing to sell = no point in doing a Market! 
I have learnt that mass producing work with no soul just to have stuff to sell DOES NOT WORK!
All the work I sell, is work that I personally love and feel invested in... without fail, those are the items that people choose from what's on display (because for the first markets I did mass produce stuff!)
Even at my recent Straddie - the spirit within exhibition; the Toondah Seagrass Candleholder that sold (and there were 8 of them) was the one that I felt a personal affinity for - I liked it more than the other more-or-less-identical ones. And two ladies were both trying to buy that one!!!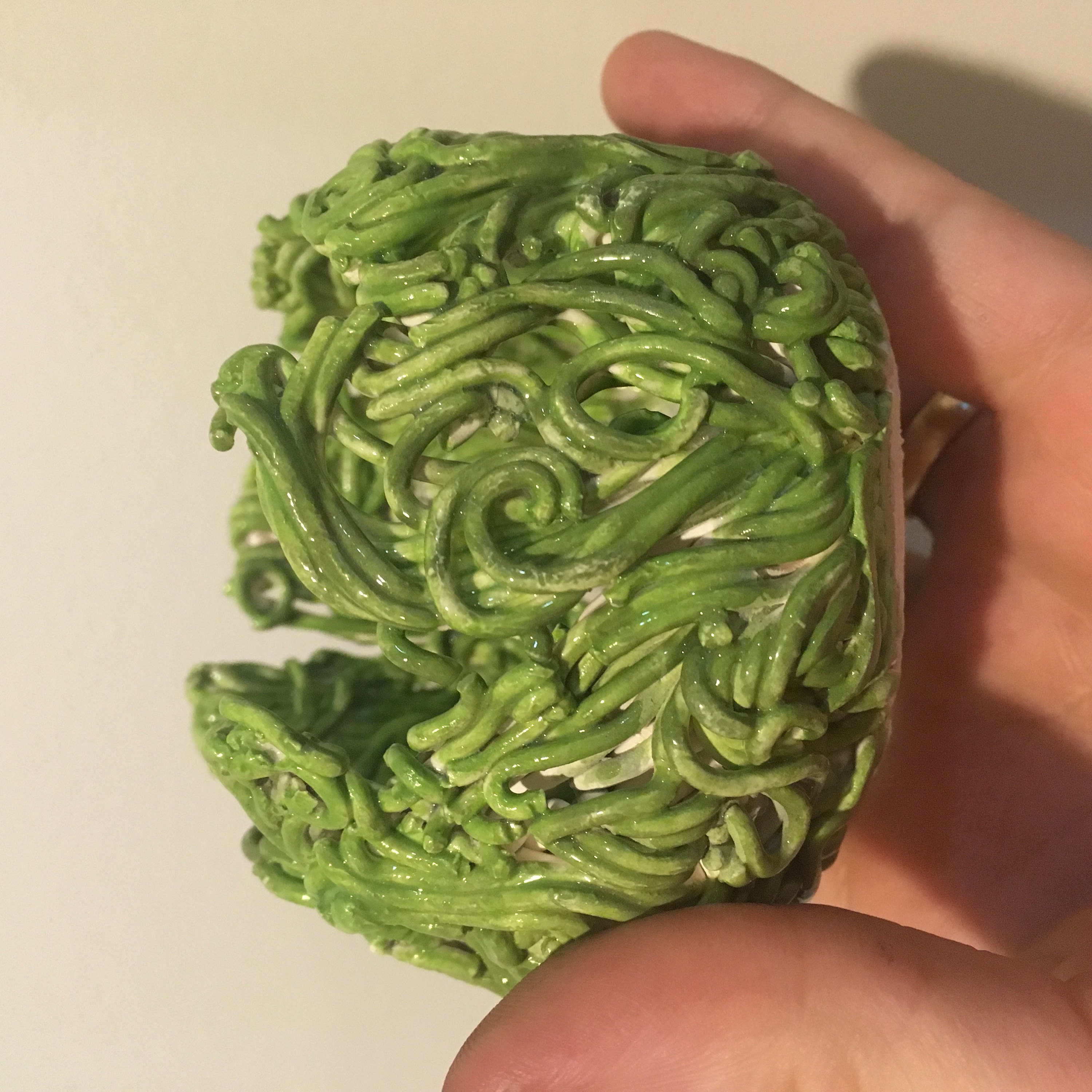 So, only put forward the best of your work... the work you truly love! And think about the demographics of the market you are attending. 
Is it a fine art market, a craft market, a weekend market etc. because that will dictate the items that will sell best and the price point that will be popular. 
Also think about upcoming holidays and special occasions like Father's/Mothers day, Valentine's Day, Easter, Christmas... and tailor your items to suit these occasions. 
Have a good and competitive pricing strategy and know your cost of production so that you can adjust your pricing on the fly if necessary....
Have an eftpos option either PayPal  or Square (both can be purchased at Officeworks in Australia) are popular! If you have options besides cash, you will have more sales as customers have less excuse to walk away from a purchase. 
It's all about making the purchase easy and fun. 
If you are doing markets, for Pete's sake, have the correct change in case of cash sales. This is where pricing is key... even if you need to factor in GST... rounded numbers that are easy to make change for are WAY better than GST accurate numbers. EG: $66 vs. $65, it's easier to sell $65... or $70... Weird, but that's been my experience.
Always try to reduce reasons customers will avoid, or walk away from a sale. 
Stall set up....
UNCLUTTERED!!! That's it!
Simple...
Too much on your table or stall creates anxiety that will have people walk past or away... 
A simple layout with a few items will invite people to look - make it easy for them to see what you're selling, and at what price. 
First Art Market ever November 2016: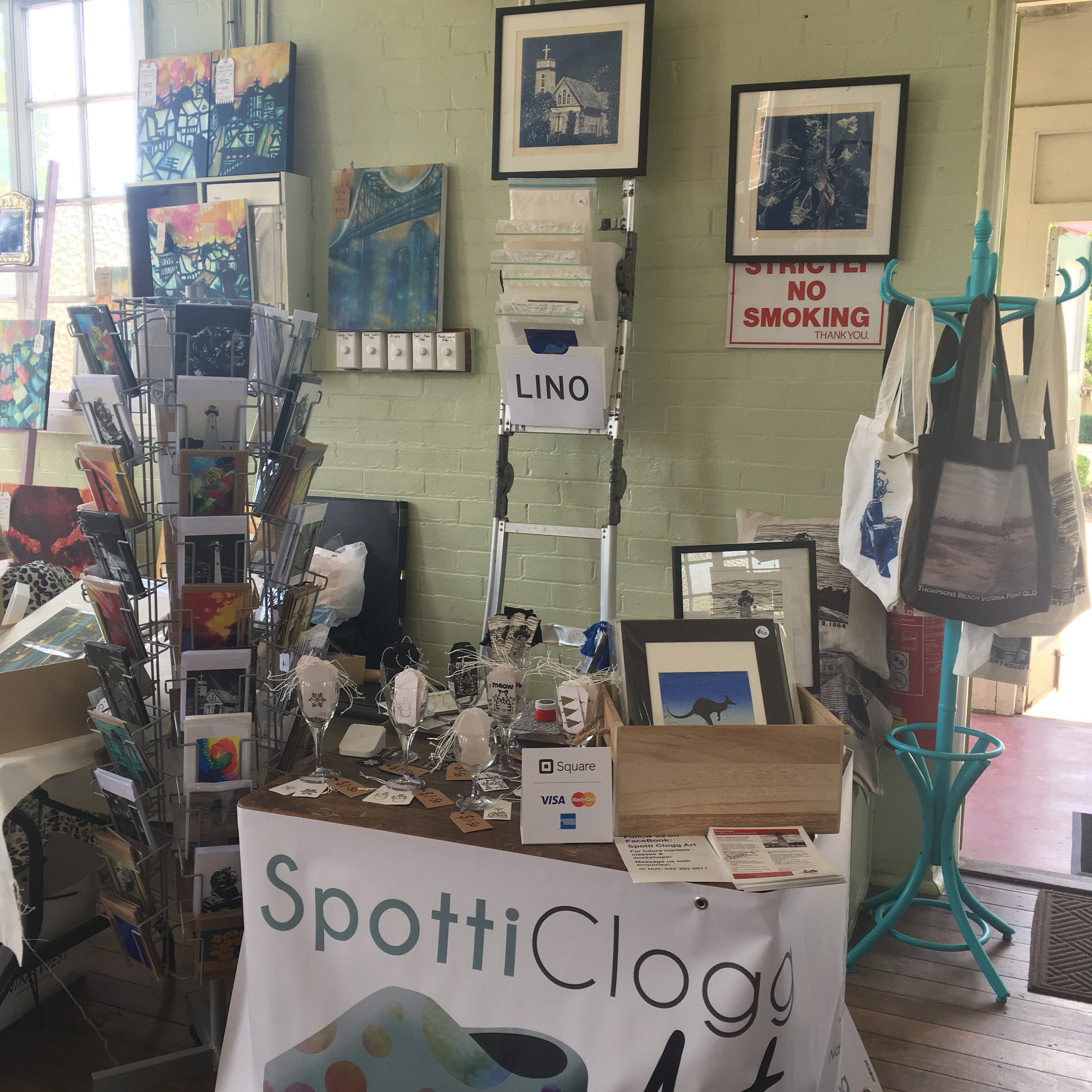 Art Market ONE YEAR ON - November 2017 (the one im actually blogging about)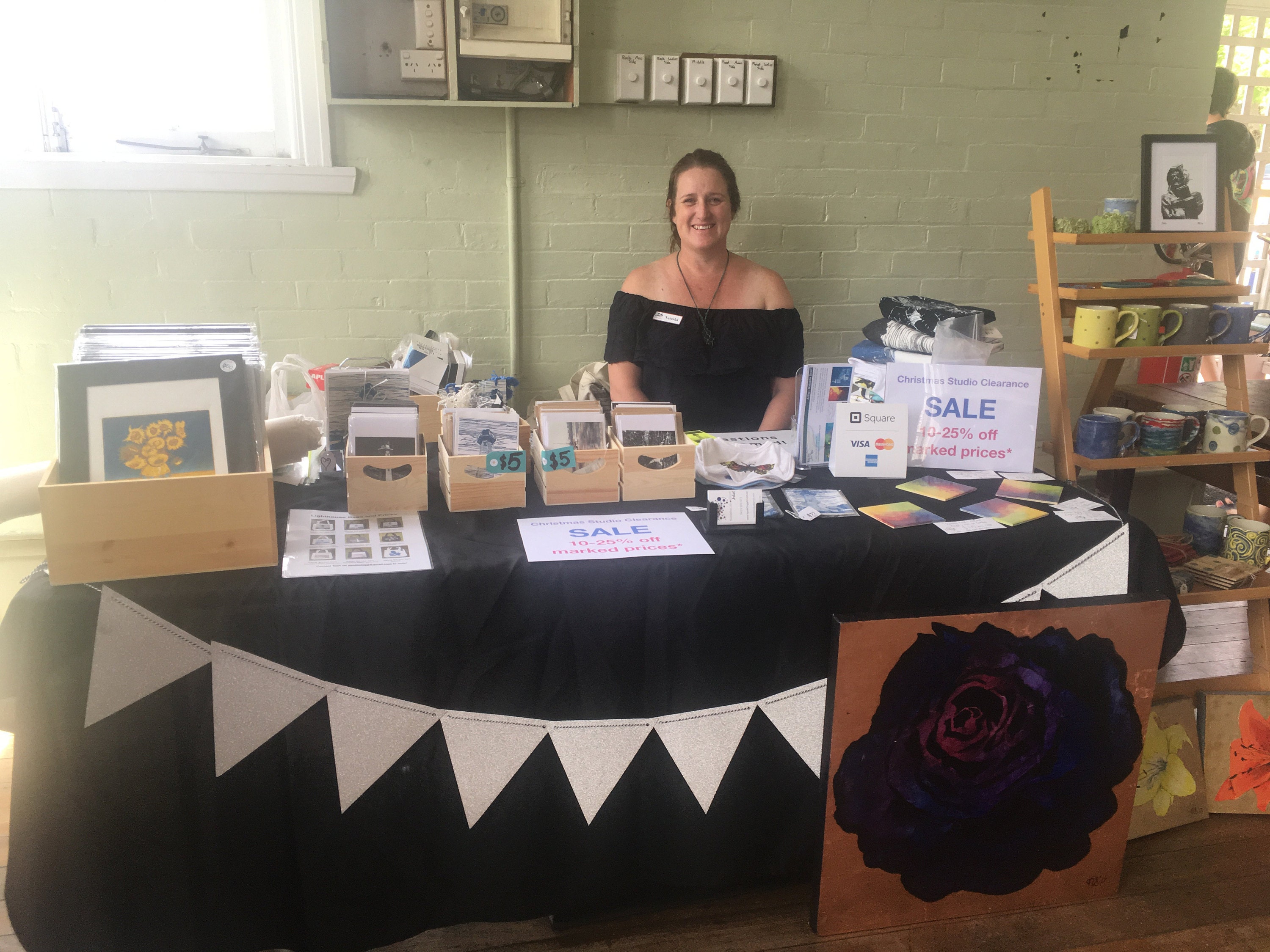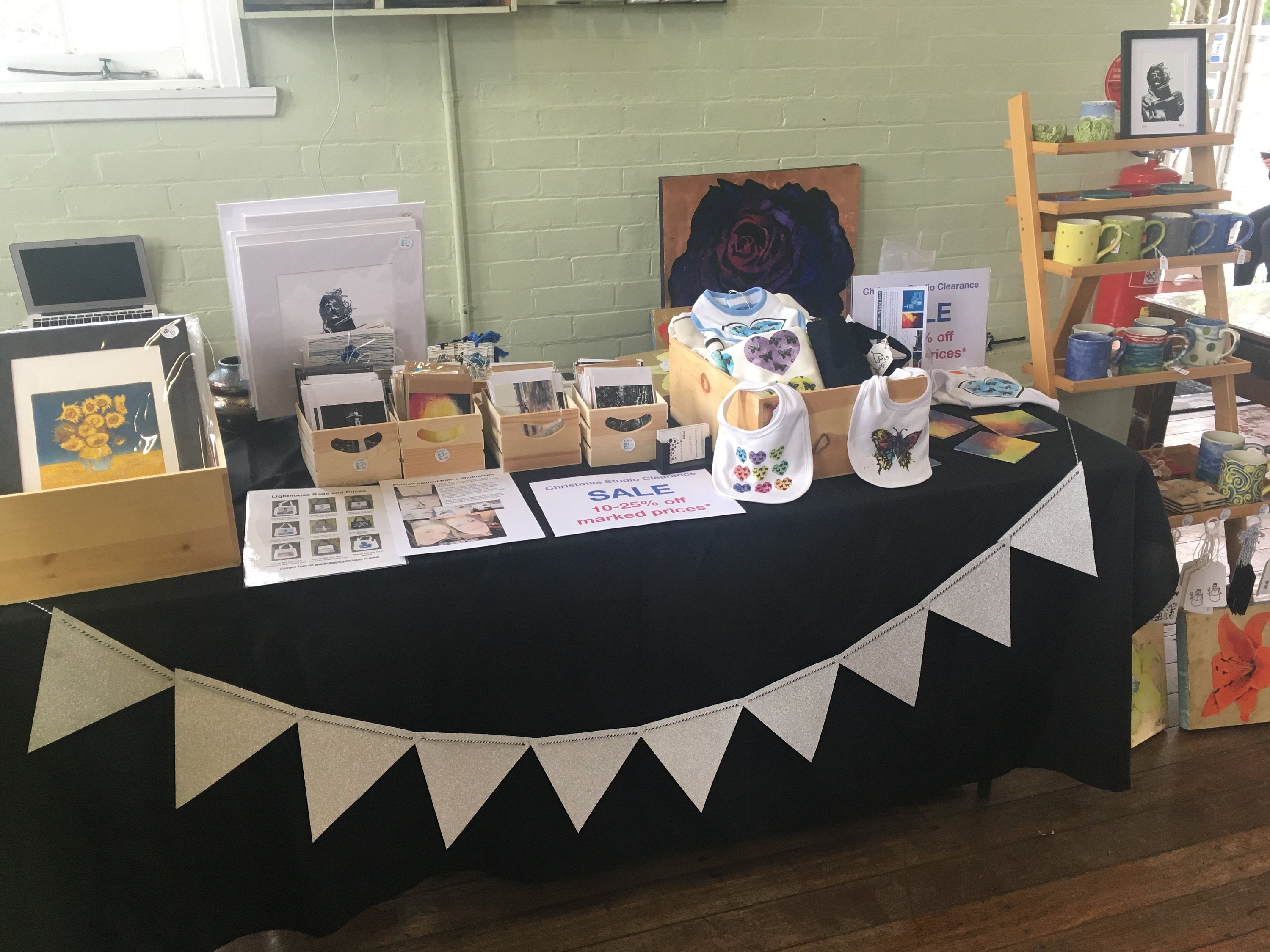 Possibly have a Sale sign, but don't devalue your work - people walk away. I have had success explaining that I'm taking the Gallery commission of my gallery pricing and passing that along as a Christmas sale saving. It worked a treat. Customers could see what I sold for in the gallery, and felt that they were getting a great deal, WITHOUT me 'devaluing ' my work... (I'll definitely be doing this again! It also saves you having to reprice all your work as it moves between the gallery and the market!)
The other strategy that I found really useful was, use it to advertise your workshops/classes, and as a networking opportunity with other artists.
I manage to book half day classes/workshops from talking to people who came to talk to me about the things of my store (even though they didn't buy). They took my card, and later looked me up and enquired about booking a half day workshop. So even though I only sold about $160 on the day, I've made over $400 from workshop bookings!!!
I've also managed to network with quite a few other artists, and give them information that will be valuable to their Art practices... Information like: where do I get my giclee' printing done, which Art groups am I a member of, where do I sell my artwork online, and generally just encouraging them to give it a redhot go!
Having pamphlets about your workshops and classes, information about the next market you will be attending, and/or any upcoming exhibitions is very useful thing to consider.
Try having business cards to hand out to every person who asks a question, as well as well priced items that you might be able to give as a gift, should the opportunity to promote your work or classes present itself.
Art markets are not just about selling art, it's about marketing your arts practice and yourself, and promoting your upcoming events and classes. 
Good luck, and feel free to contact me with questions!!