Today was my second workshop at Scrumptious Reads in Red Hill... My student Stephanie could finally (I've been dying for the update) tell me how her daughter responded to receiving a card SHE HAD MADE FROM SCRATCH in workshop one!!!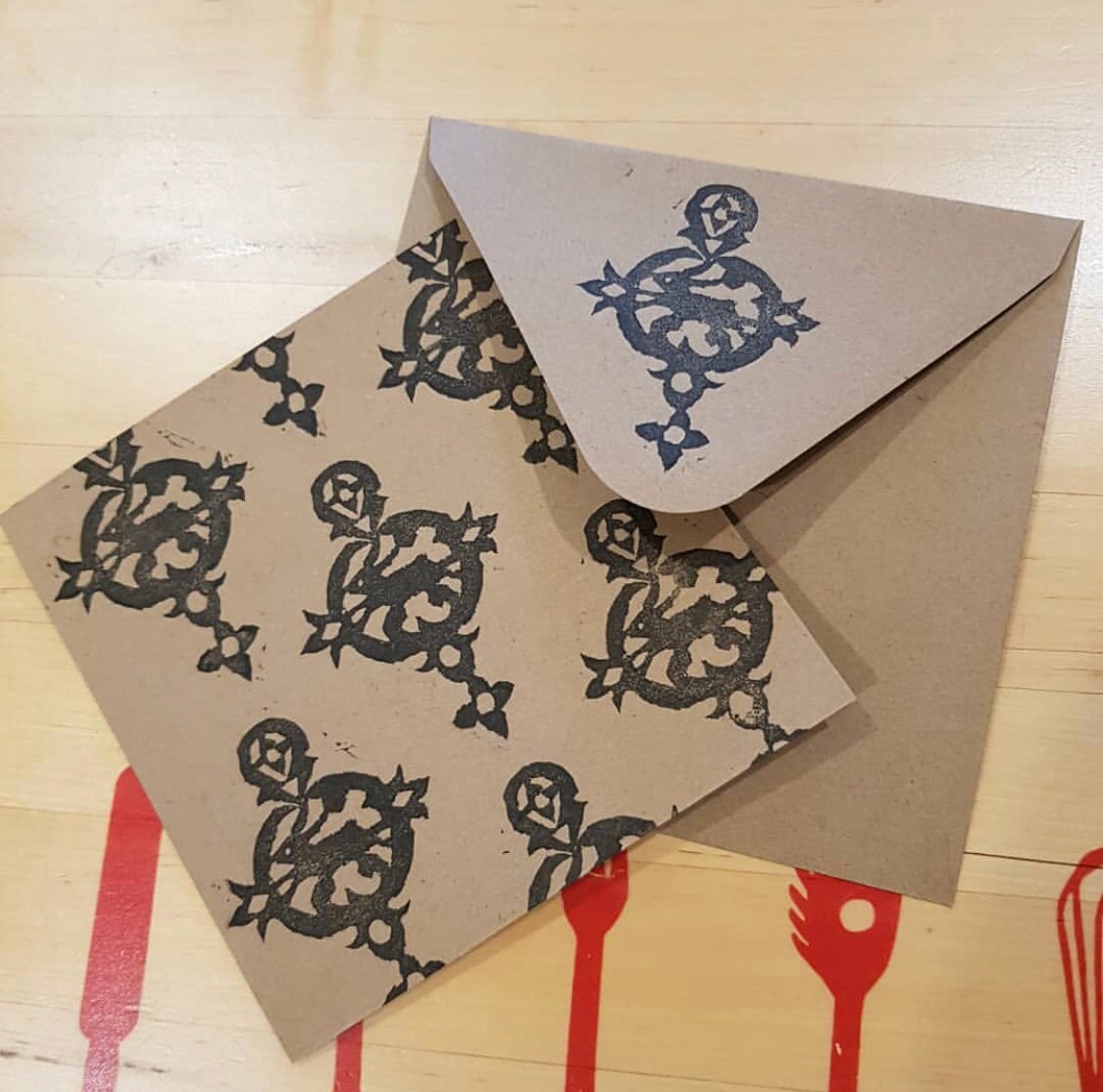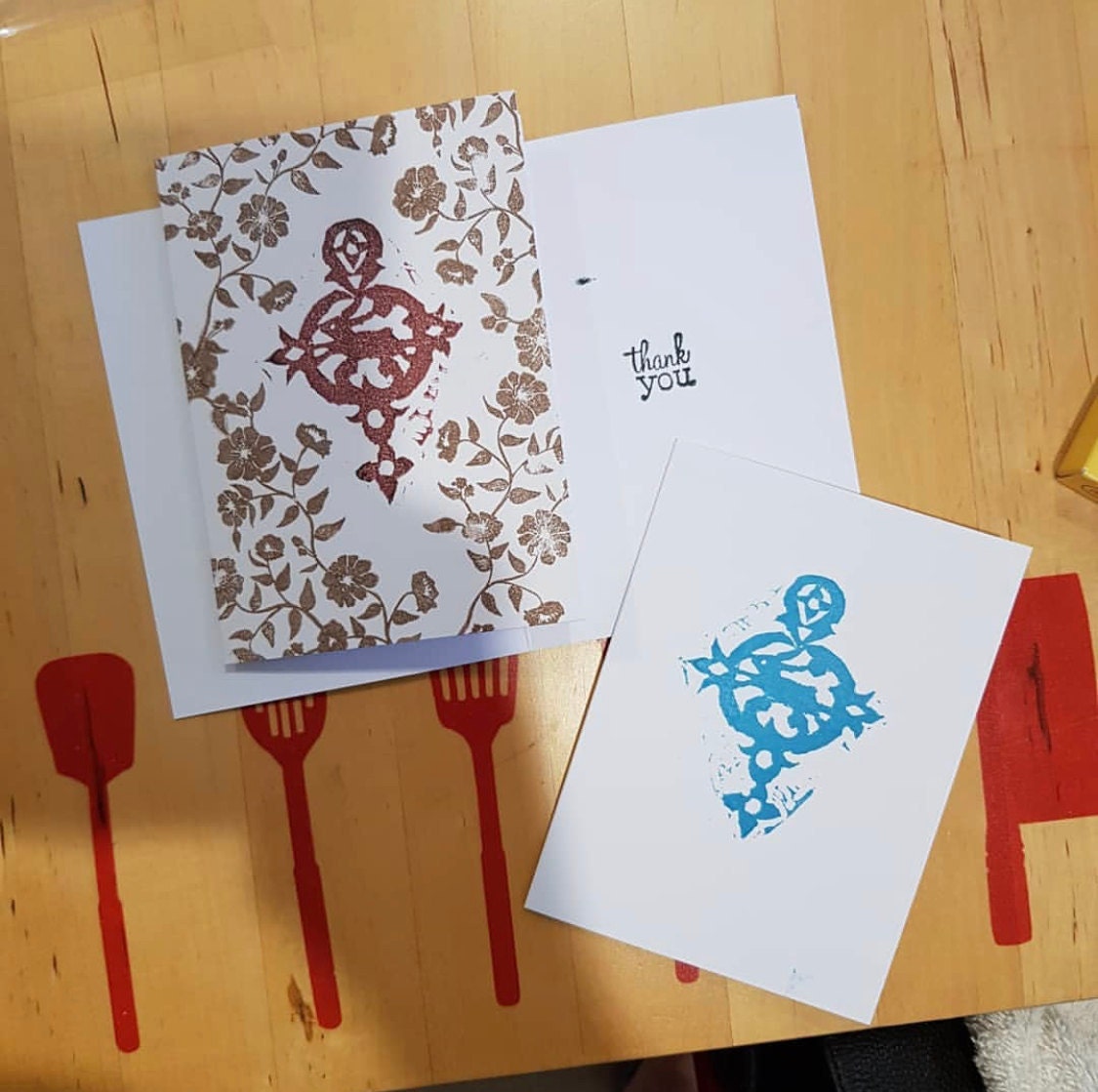 SPOILER ALERT * SHE LOVED IT*
Steph said at first she was touched because she thought her mum had bought a hand printed card from a specialist store - and then she saw Stephs reaction, and took another look - recognising her mums pendant (which was the basis for the Pattern).
So today in workshop two - we built on the skills we had learnt last week, and Steph chose an image to linocut into a wall image (as a gift for her friend)...
Here are some work-in-progress shots...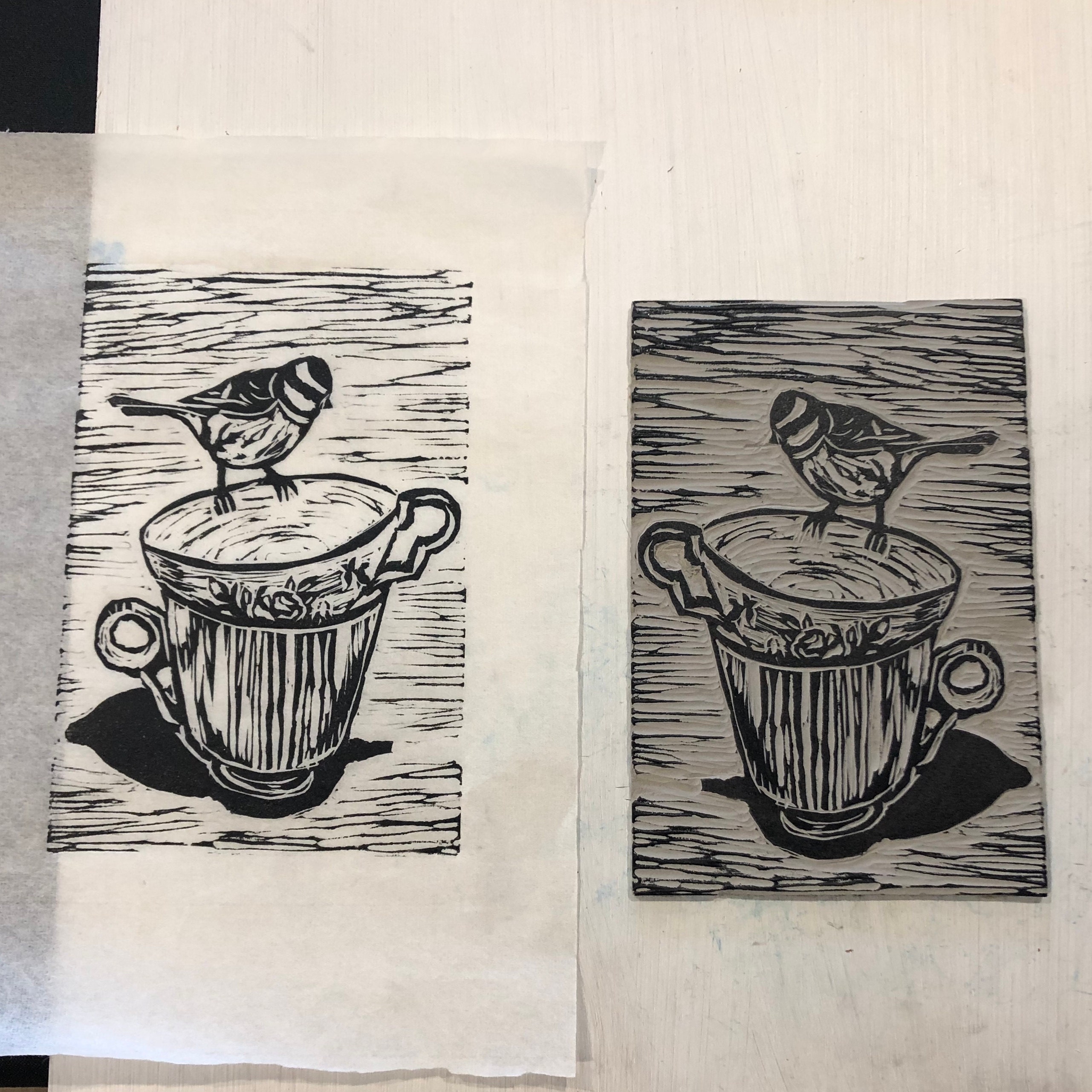 and the final image - hand coloured by Steph using Liquitex Acrylic Ink!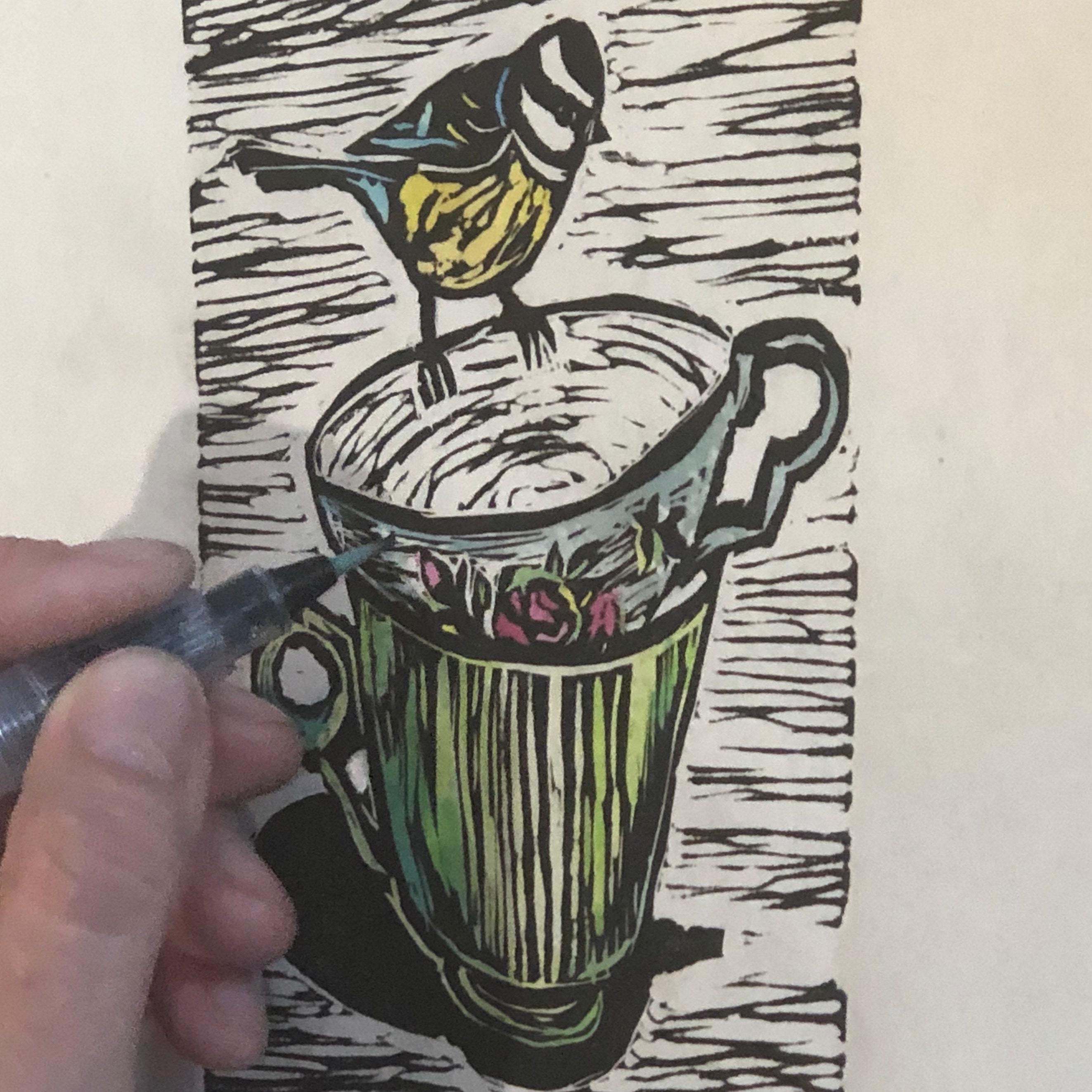 Not too shabby for a first go!
Next week we continue with Fabric printing - having fun with either a tote bag or tea towel - and printing a repeating pattern!
Contact Scrumptious Reads to book via 
https://scrumptiousreads.com.au/products/ws-march-2019-linocut-printing-workshop-series-week-three