I've discovered that I really enjoy teaching! I LOVE seeing my students learn new skills, love seeing them push themselves and grow. I love seeing their complete surprise as they produce amazing art, surpassing their expectations!
I also had a truly torrid week both physically and mentally, and I came to realise that I was limiting my own enjoyment of my art journey - simply by putting too much pressure on myself. I was rushing to create work - rushing to develop workshops - rushing to grab EVERY opportunity... And it was just not sustainable. 
So two things have happened:
1) I'm slowing down, and focussing on what feeds my creative soul...
2) I'm limiting the number of attendees to my workshops to 4 - I truly enjoy giving my all to each attendee, and giving everyone personal time and attention!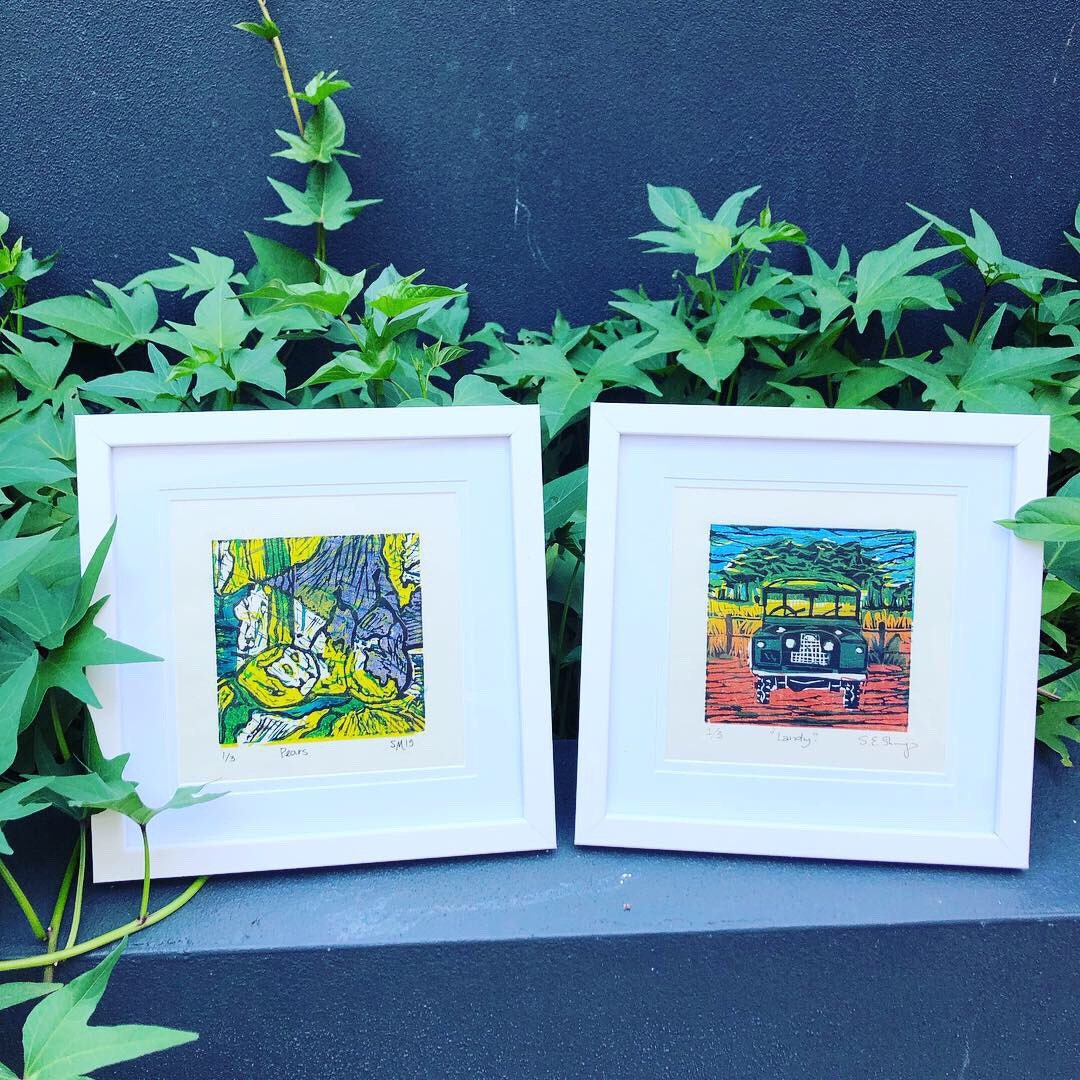 This image is from my most recent workshop at Scrumptious Reads in Red Hill Brisbane. The lovely abstract pears and passion fruit on the left belongs to Sharon, and the glorious "Landy" is by my student Stephanie. The same Steph from my previous blog - and look at how amazing her printmaking has grown!
Sharon joined us last week and truly impressed me with her fabric continuous pattern print (with specialised inking)... Take a look!
She made an amazing tote bag - and we had a ton of fun in the process!
Both ladies tackled the multiplate linocut colour printing workshop with great gusto, and there were tremendous nerves before we printed the last "key block" print (which always pulls everything together!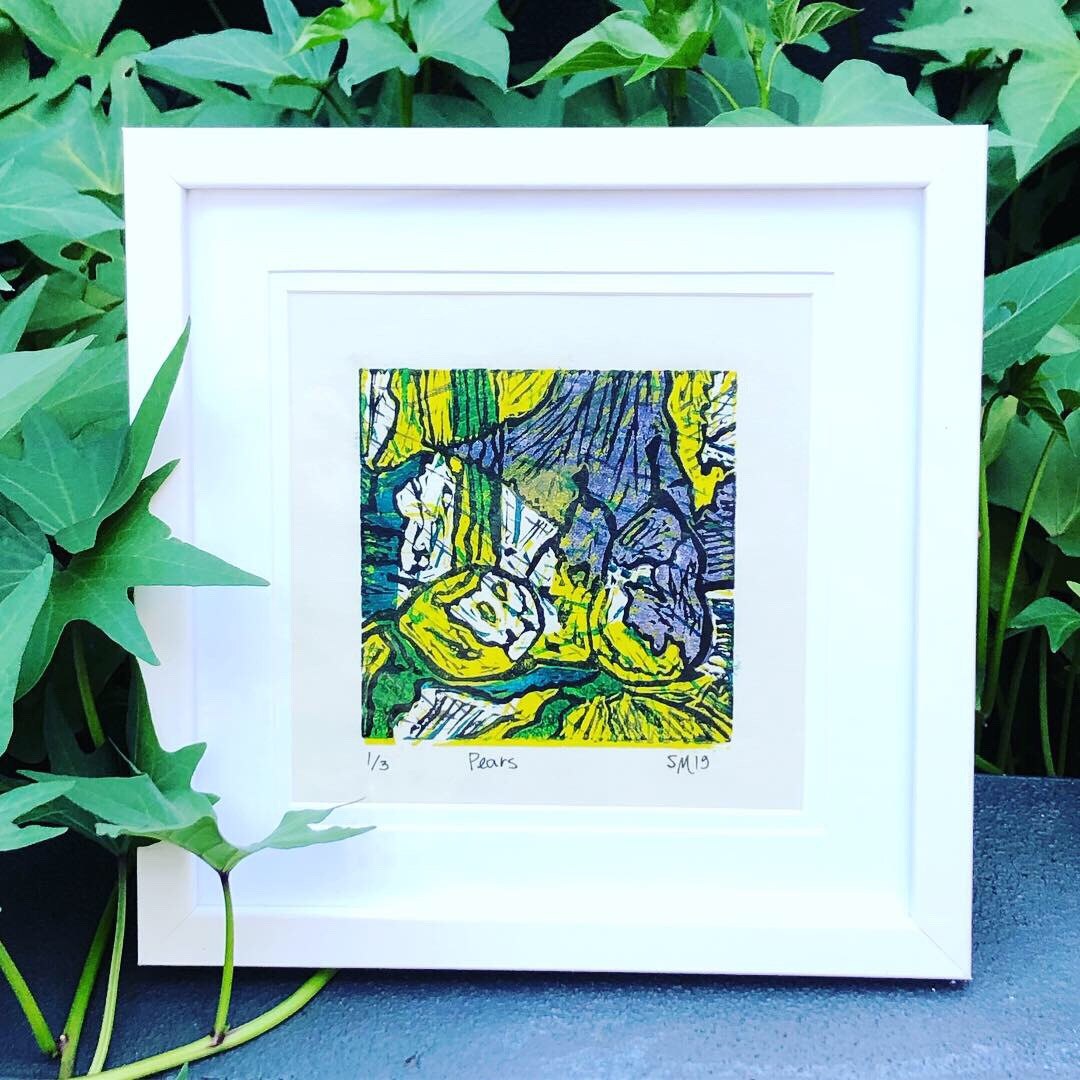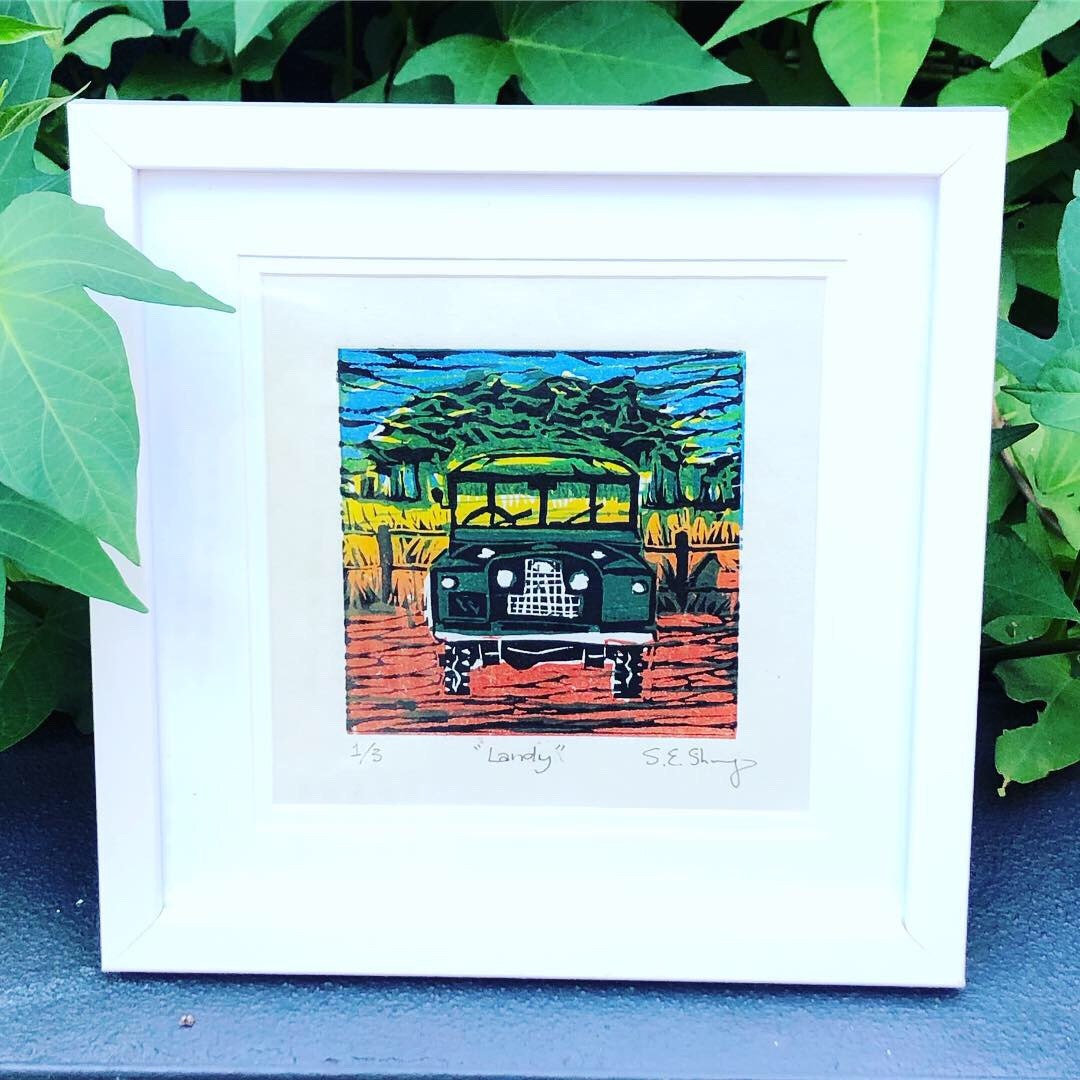 How iconic are these two works! They could hang in any gallery in the world! I am so proud of my students work and their progress!
This Sunday we have a "day off" from workshops - I get to watch my son play rugby - but next Sunday we're back at Scrumptious Reads with a reduction linocut workshop!